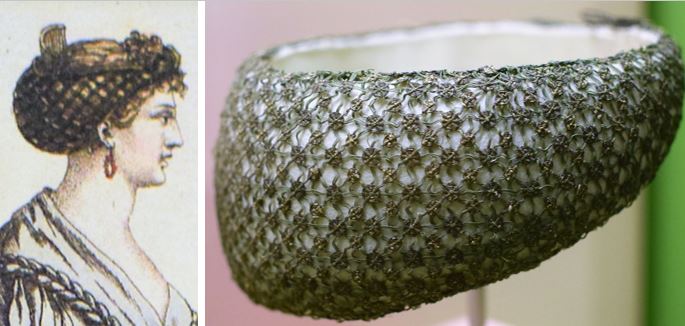 Hairnets were popular for hairdressing in various historical periods. Today, we most often associate them with the ornate hairstyles of the Tudor period. Did you know that the hairnet became fashionable for a couple of years during the Regency period?
With the discovery and excavation of ancient ruins in the mid-18th century, people began to take an interest in Greek and Roman antiquity. When the French Revolution drove the ancien régime and its opulent fashion away, the wealthy and influential looked back to antiquity for a new, 'democratic' way to dress both body and hair. They came up with the fashion of Greece, that once had been the first democracy. Thus, tunics inspired female gowns, and the sakko (hairnet) became part of some hairstyles that were named after Goddesses and heroines of antiquity.
During the period from ca. 1780 to 1810, the hairnet made short comeback with intriguingly delicate nets or head coverings. These would include a head-dress with a net tissue inclosing the hair at the back of the head and finishing in front with a veil, or delicate nets resembling a capote hat, or a netted structure (often called réseau) to hold the hair in place at the sides of the head.
Enjoy some photos here: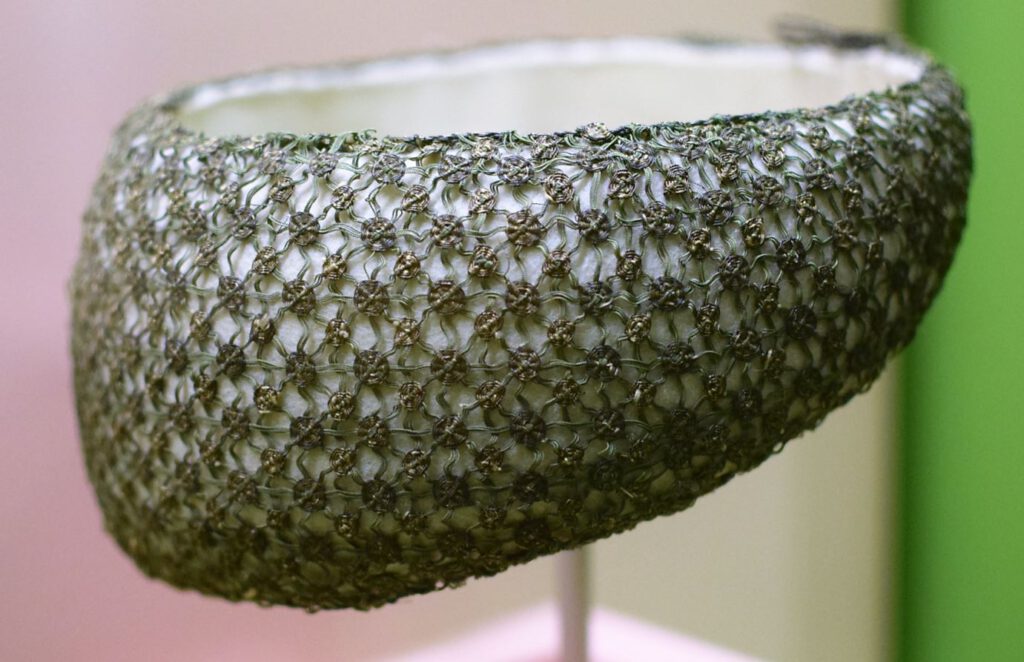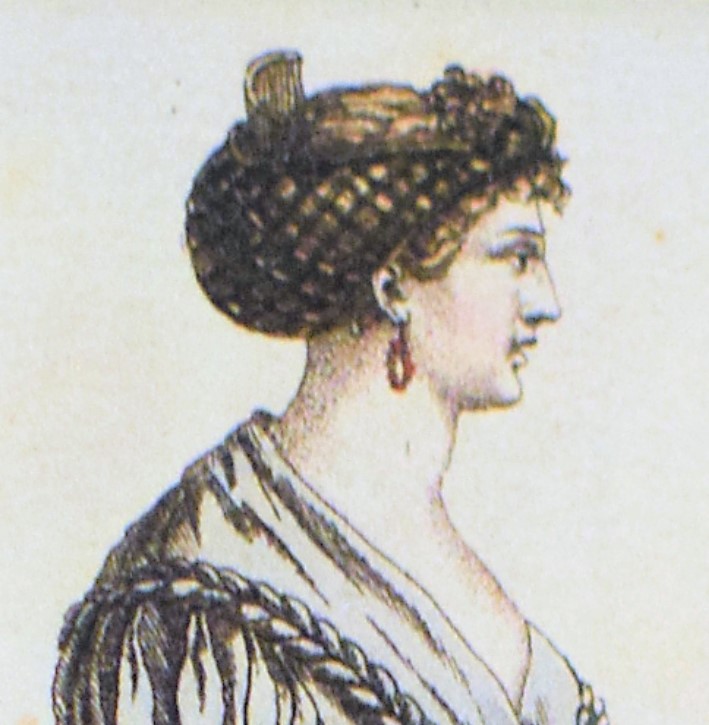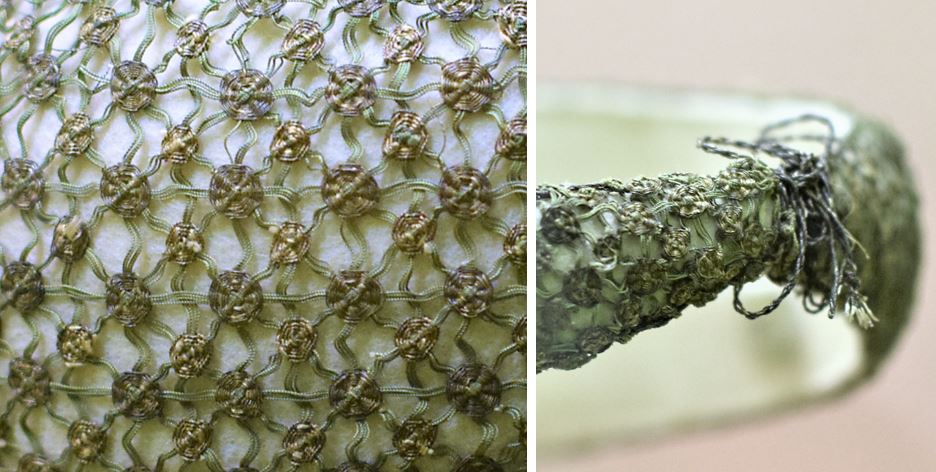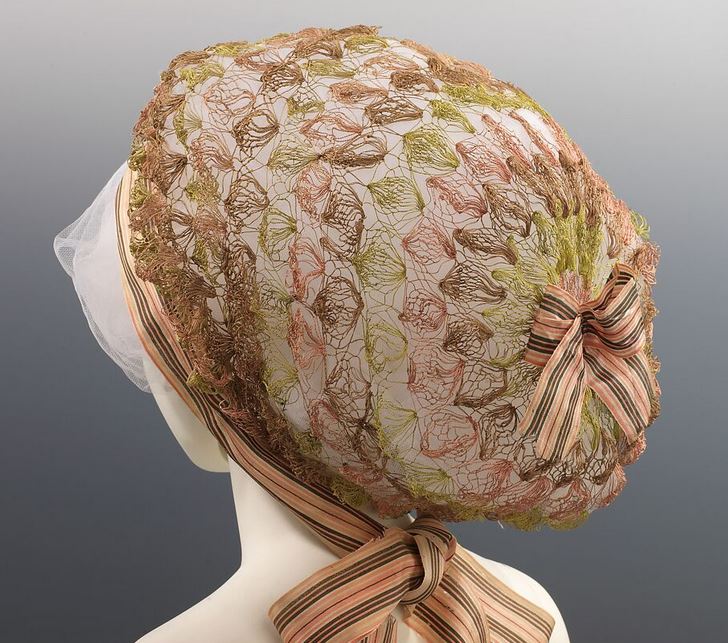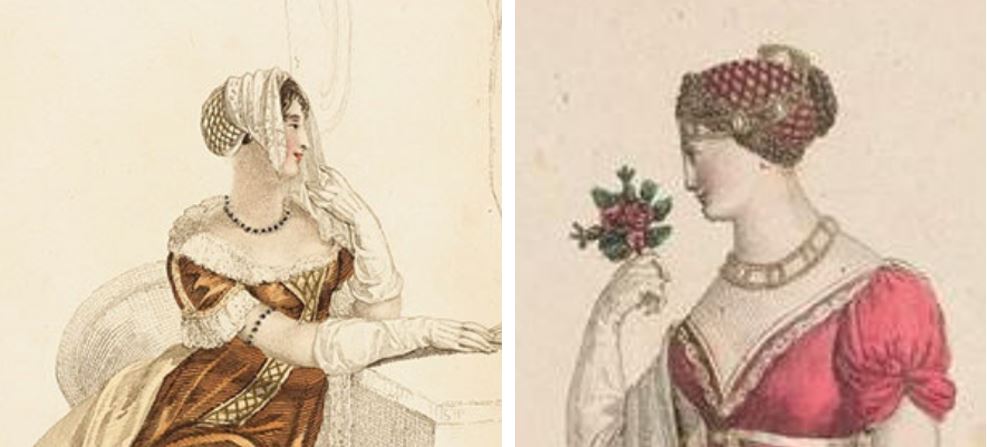 Inspired by Antiquity
Women wearing large hairnets can be seen on Greek amphoras. Hairnets were also popular in Egypt and the Byzantine Empire.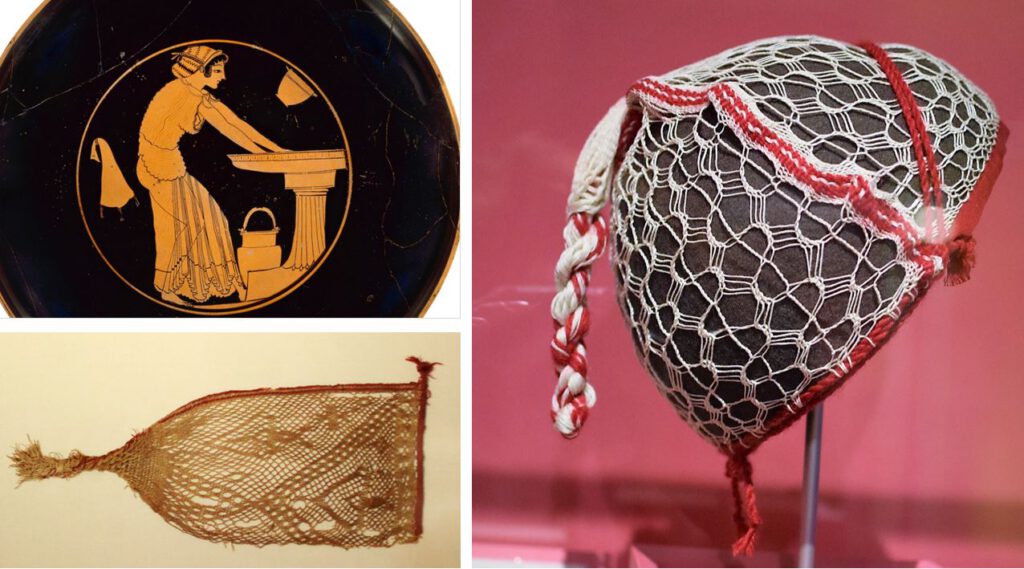 All in all, hairnets saw a short revival during the period of Empire style fashion. They had to compete with feathers, caps, ribbons, veils, flowers, and turbans – just to name a few of the elegant or exotic head covers that existed during the Regency period.
Their real comeback was in the Victorian age and then again at World War II. By the 20th century, hairnets had become an everyday item of working women to wear in factories – a long way from French fashion plates and the elegant settings of the Regency High Society.
Sources
The Metropolitan Museum of Art, 1000 Fifth Avenue; New York, NY 10028
Bayerisches Nationalmuseum, Prinzregentenstraße 3, 80538 Munich, Germany
Related articles
Article by Anna M. Thane, author of the novel
"Von tadellosem Ruf" (http://amzn.to/2TXvrez)