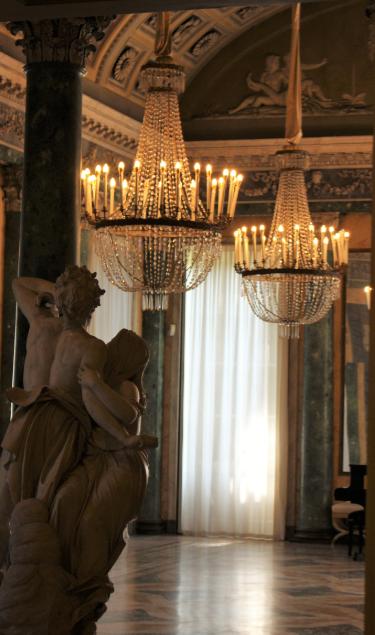 In this post:
How to get to Milan in the 18th century
Where to stay
Dangers and annoyances
Napoleonic sight-seeing in Milan
Travelling to Italy had always strongly appealed to the British aristocracy. Milan had been a favourite since Maria Theresia, sovereign of the Holy Roman Empire, remodelled the city in the second half of the 18th century: Milan featured lovely public gardens, and the fabulous opera house La Scala. But Alas!, visiting this splendid city came to a halt for British travellers from 1796 to 1814, when Napoleon had occupied Milan and most parts of Northern Italy. It was only after the Battle of Waterloo that British tourists could visit Milan again. One of the most famous tourists was Lord Byron, who spent two weeks in Milan in October 1816.
Lord Byron had always been an admirer of Napoleon. In Milan, he was lucky to get acquainted with the French essayist Stendhal (Henri Beyle by real name). Stendal had worked under Napoleon's Secretary of State. Byron and Stendal met almost every evening for several weeks, and Byron questioned Stendal about his hero.
Some British tourists took a special interest in seeing the places of Napoleon's power. Thus, locations connected with Napoleon became a curiosity for tourists. I have selected some of them for you in this post. Find out more about Napoleonic Milan: Continue reading →