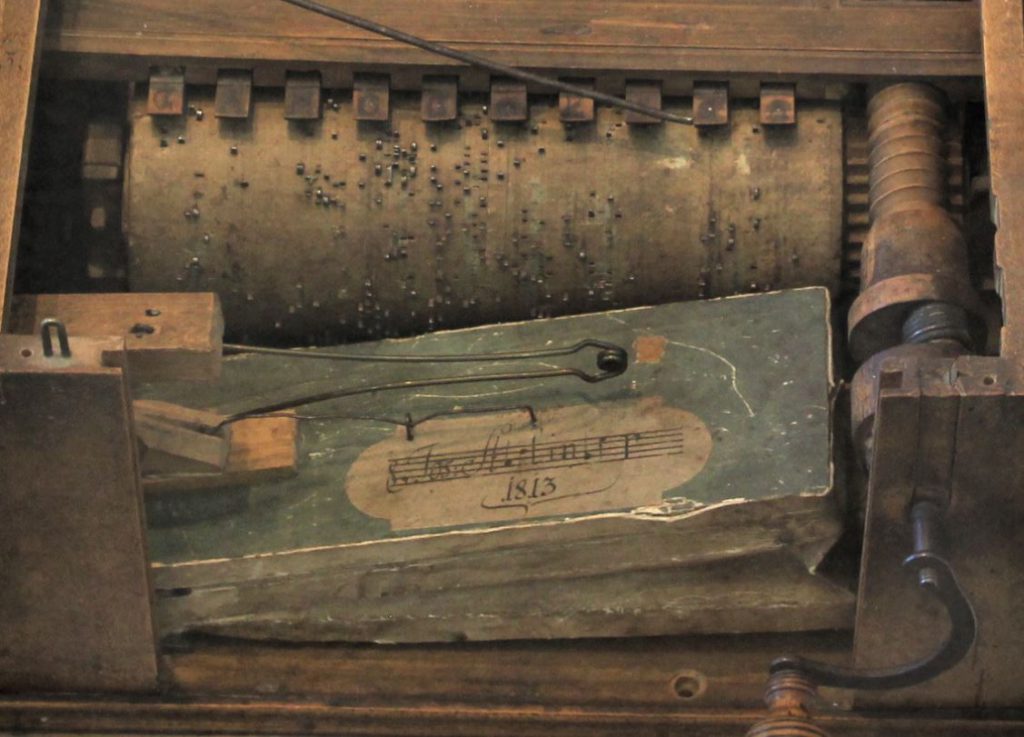 Music instruments of the 18th century – the harp and the piano for genteel young ladies come to mind, the violin for young Arthur Wellesley, flutes and pipes for rustic dances. But is that really all that was popular during that time? Well, I came across an interesting piece (see photo) at the section for musical instruments of Deutsches Museum / Munich. It is a type of mechanical musical instrument consisting of a small barrel organ and some pipes. But what exactly is it – a simple music box? There wasn't a description added to the instrument, but having the year 1813 written on it, it naturally interested me. I did some research and found out more:
It is a serinette. It is named after the French word for 'canary' = 'serin'.
From canary pedagogics to household entertainment
The serinette was invented in the first half of the 18th century, and used to teach repertoire to pet songbirds. Most instruments were made in England, France, and Germany. The center of serinette-making was Mirecourt / France, also famous for the manufacture of stringed instrument.
Here is the painting 'La serinette' by Jean-Baptiste-Siméon Chardin (1751), showing a lady teaching her canary to sing a certain song. She turns the crank to play music.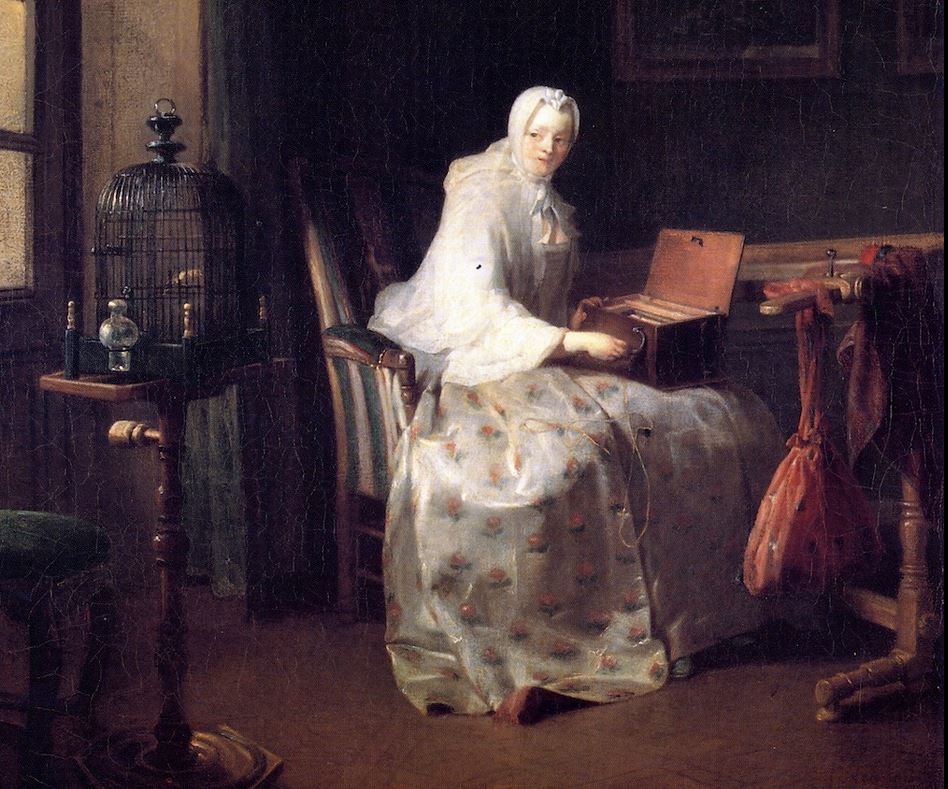 At the beginning of the 19th century, the serinette became a popular instrument for musical entertainment and dancing in middle-class households. The instrument could play about eight different tunes.
How does it work?
The serinette is played by turning the crank. The crank pumps a bellows. This supplies airs to the pipes. The crank also turns a wooden barrel by means of gears.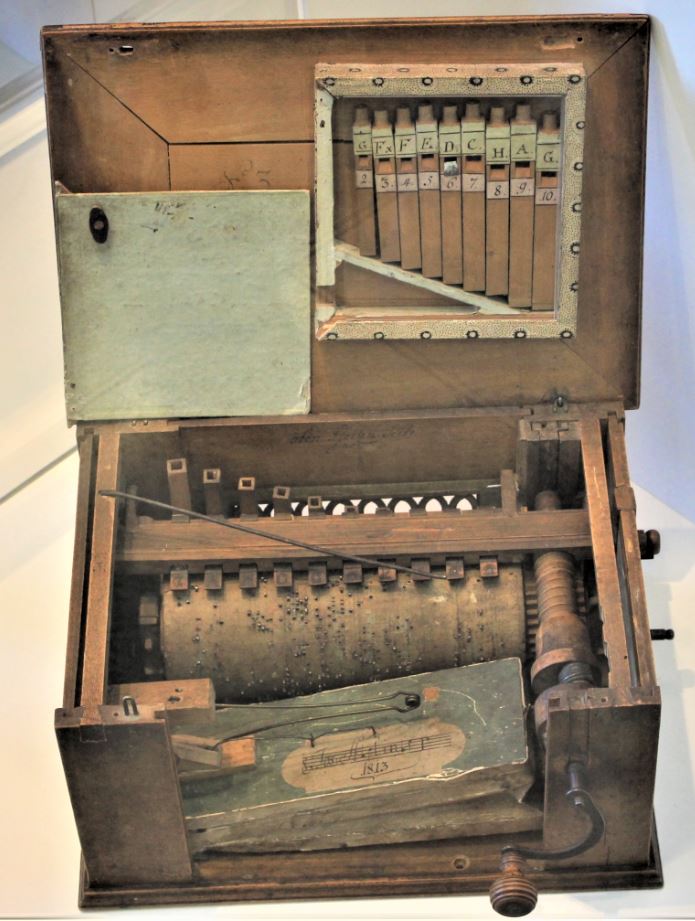 The pieces of music are encoded in the barrel by pins and staples. A bar with wooden keys is mounted over the barrel. The keys are connected to valves which are connected to pipes. As the barrel turns, the pins and staples lift the keys, opening the valves to let air into the pipes.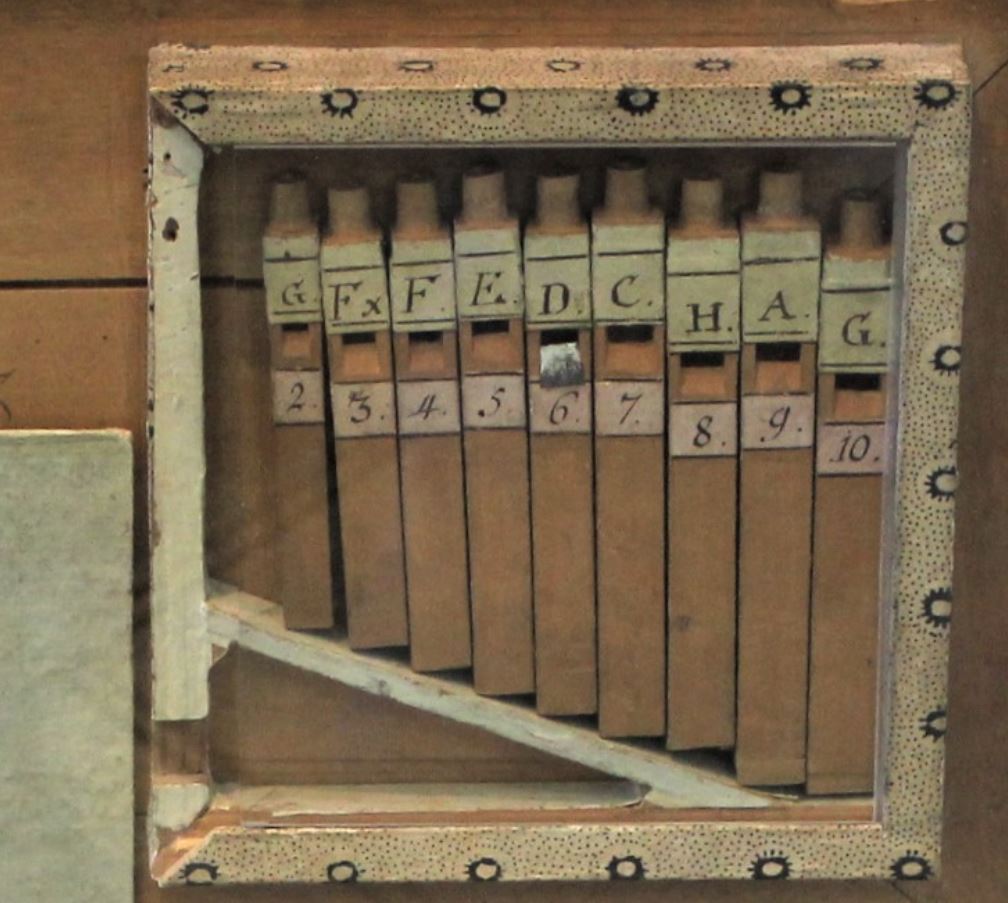 Enjoy a video (by Cylindres, Manivelles & CO) of a working serinette (please click on : "view this video on youtube" to start the video)
Related articles
Sources
https://bibliolore.org/tag/serinette/
www.wikipedia.org
Deutsches Museum, Munich/Germany
Article by Anna M. Thane, author of the novel
"Von tadellosem Ruf" (http://amzn.to/2TXvrez)