In this post:
Early Weight Watchers
The secret knowlegde of the Weighing Book
Dieting with Lord Byron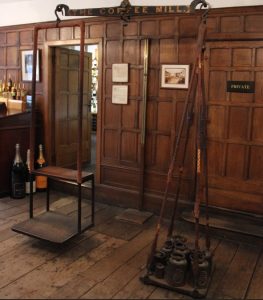 A softly rounded, plumb, curvaceous and voluptuous body was considered healthy and beautiful for most of the 18th century. Nevertheless, with the rise of the ideals of ancient Greek in fashion and design, the athletic body of an Olympian shifted into focus. Fashionable skin-tight pantaloons revealed every muscle of the male leg, the perfectly-cut coat looked best on broad shoulders. To create a specific volume, men wore padded under-structures round the shoulders and calves, and a corset helped to accentuate a man's waist.
The well-proportioned male body became an object of fashion and health. But how to measure the body weight? Bathroom scales were not yet around, not even for the rich. People had to pay to be weighed at the doctors. Thus, it came in handy for High Society men of London that a wine shop started offering the service to its customers for free in 1765. Actually, weighing became extremely fashionable.
The smart wine shop is, of course, famous Berry Bros, still located in 3, St. James's Street, London. In the 18th century, weighing the notable customers was cleverly promoted into a ceremony. There even was a Weighing Book to record the results – and the excuses given for having gained weight. Lord Byron e.g. attributed his weight gain to mud on his coat.
Weighing usually was done dressed, and "in boots" or "with greatcoat" was added to the entries in the Weighing Book. Only Beau Brummel was once weighed in the nude, with the shutters up.
The early Weight Watchers
Who were among the fashionable looking after their weight? The Weighing Books lists e.g.:
Beau Brummell, averaging around 12 stone 8 lb (=79 kg)
Lord Byron 13 st 12 lb (= 87 kg) in 1806, 9 st ( =57 kg) by 1811
Race horse owner Thomas Thornhill: 23 st 12 lb (=151 kg)
boxer Tom Cribb: 14 stone 7 lb (=92 kg)
boxer Jim Belcher: 12 stone 1 lb (=76 kg)
Earl of Salisbury ("the Wicked Earl") 15 st 9 lb (= 99 kg)
George, Prince of Wales – weight kept a secret
The secret knowlegde of the Weighing Book
Interestingly Beau Brummell was weighted around 40 times, the last time on July 26, 1822. It was generally believed that he was living in France by then, having fled England to escape the debtor's prison in 1816. Yet, Berry Bros' Weighing Books recorded his weight on July 26, 1822 at 10 stone 13 – thus indicating a secret visit to London.
Dieting with Lord Byron
"Let us have wine and women, mirth and laughter/Sermons and soda water the day after."
(Lord Byron in "Don Juan")
Lord Byron – slightly chubby in his youth – became rather obsessed with his weight. He worked hard to maintain his figure. He became one of first diet icons, his efforts eagerly watched by society. We know his dieting methods rather well:
He often ate only one meal per day, or only biscuits and soda water
He wore woolly layers to sweat off the pounds
When staying in the land of dolce vita, Italy, in 1816, he was living on a thin slice of bread and a cup of tea for breakfast and a light vegetable dinner with a bottle or two of seltzer water tinged with Vin de Grave. In the evening he allowed himself a cup of green tea, but took no milk or sugar
To suppress the hunger pangs, he smoked cigars
He took weight-reducing medications, such as Epsom salts, and pills composed of purgatives (colocynth, gamboge and scammony)
It is little wonder that this obsessive dieting let to a poor state of health by 1822.
Science and Diet in the early 19th century
In the late 18th century, the study of nutrition was just beginning. The American frontier doctor William Beaumont (1785 –1853) was the first to understand how foods are digested from his research in the late 1820ies.
One of the earliest and best-known marketers of a 'scientific' diet programme, William Banting (1796 – 1878), popularised a weight loss diet based on limiting the intake of carbohydrates. Banting lived just a few doors down from Berry Bros.
Beau Brummell is credited with denouncing the eating of vegetables and, when challenged whether he had ever tried it, replying "Oh, yes, I remember I once ate a pea."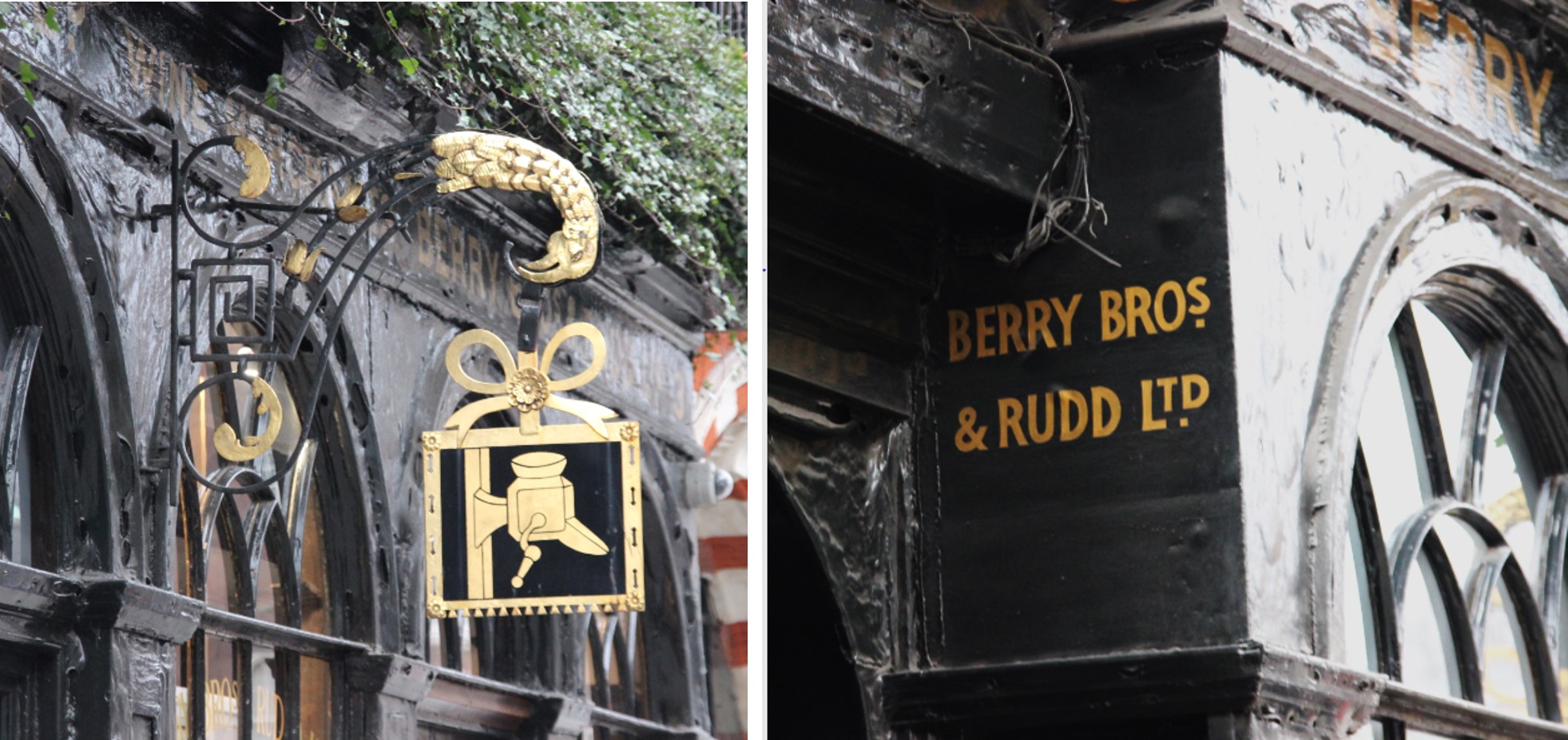 Related articles:
Sources
Berry Bros. & Rudd, 3, St. James's Street, Lond0n
Johanna Der: Inside Lord Byron's Favourite Wine Shop; munchies.vice.com, 2016
Lord Byron: The celebrity diet icon; BBC Magazine, 2012
Louise Foxcroft: Calories and Corsets: A history of dieting over two thousand years, Profile Books, 2011
Evelyn B. Kelly Ph.D, Obesity; Greenwood Press, 2016
Roberta Bivins and Hilary Marland: Weighting for Health: Management, Measurement and Self-surveillance in the Modern Household; in: Social History of Medicine, 2016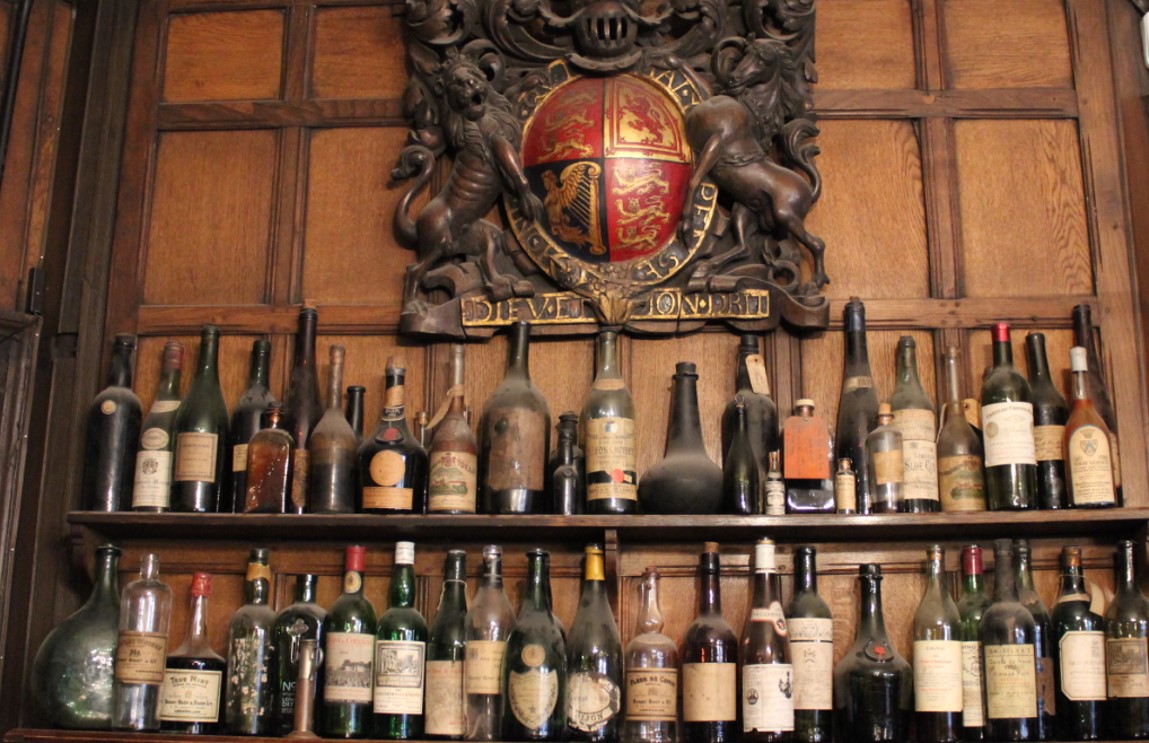 Article by Anna M. Thane, author of the novel
"Von tadellosem Ruf" (http://amzn.to/2TXvrez)