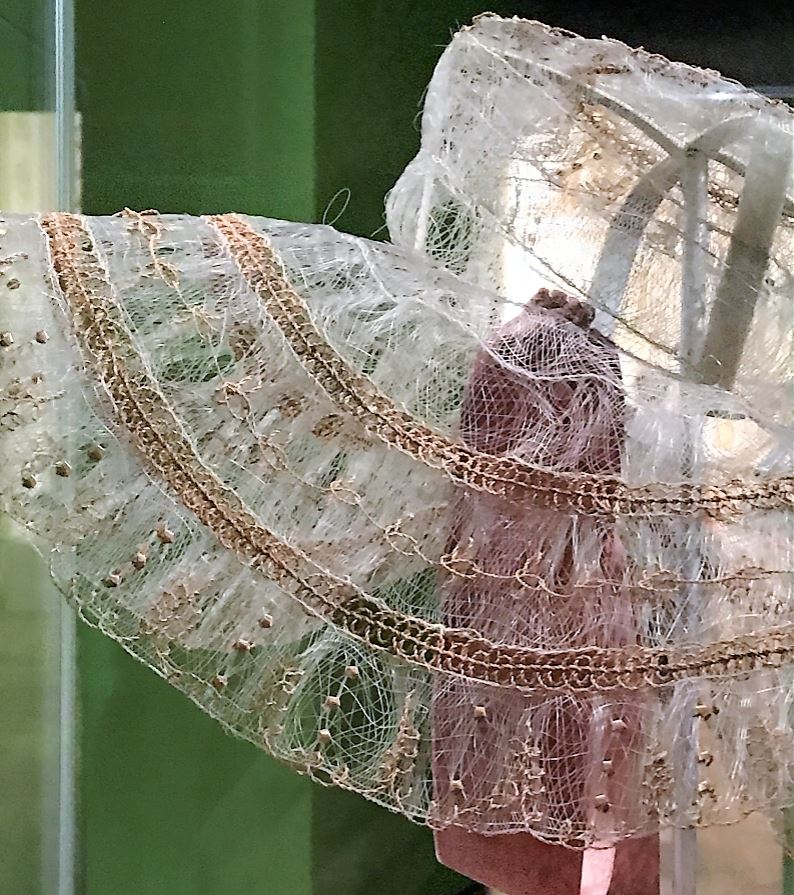 During the Regency period, horses seemed to be everywhere: They were indispensable partners for work, transportation, warfare, sport – and even for lifestyle and fashion. Horsehair from manes and tails was used for brushes, wigs and string instruments, and it was proceeded into haircloth. Haircloth was a great fabric for upholstery or for stiffening crinolines and the front panels of a suit. All these usages relied on the robustness of the material. But did you know that delicate ladies' hats were made of horsehair, too?
Advantages of horsehair
Horsehair is a great material for hats: it absorbs water slowly, can be dyed or coloured, and it can be felted. Thus, it is an alternative for silk, satin and straw – materials that suffer easily in inclement weather – and also for the rather more heavy and also more expensive animal fur of beavers and rabbits.
The beauty of the horsehair hat for ladies
Horsehair hats were light and delicate objects, flexible enough to allow the hat to be smoothed over rich curls and fixed with a ribbon. The look varied from sportive to romantic.
Here is an example of a hat made of horsehair from 1815:
The balloon-shaped design looks active and sportive – it's easy to imagine a heroine from Jane Austen's novel wearing it while walking outside.

The top of the head is made from 8 wedges. The balloon shape resembles a men's cap, but the sweatband inside of the top is serrated, which clearly marks a hat for ladies (unfortunately you cannot not see the sweatband on the photos).
If you preferred a more female and elegant look, you could adorn the hat with an ostrich plum (see picture on the right).
A delicate horsehair hat from 1860:
This delicate hat was used as a sun hat, though it would not have offered much protection from heat and light. It would have look gorgeous, though, worn with a light summer dress.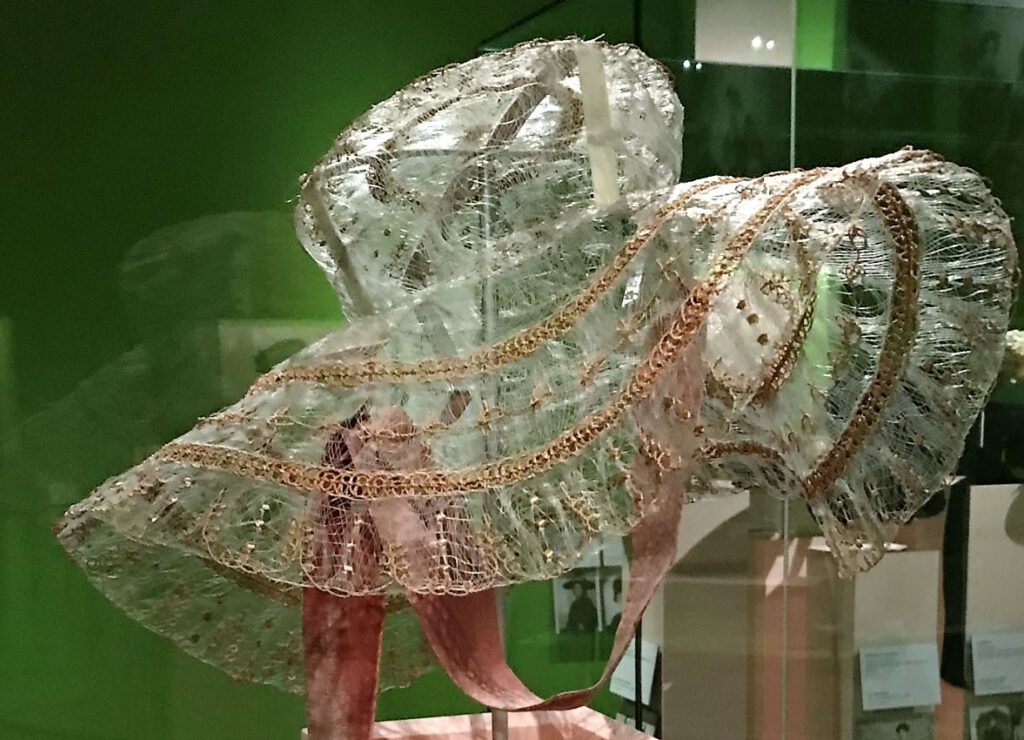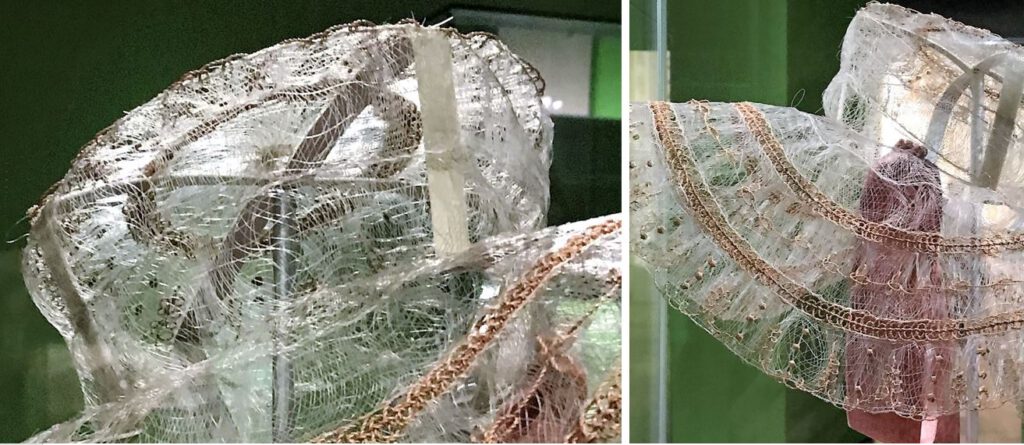 Related articles
Sources
Bayerisches Nationalmuseum, Prinzregentenstraße 3, 80538 München / Germany
Article by Anna M. Thane, author of the novel
"Von tadellosem Ruf" (http://amzn.to/2TXvrez)