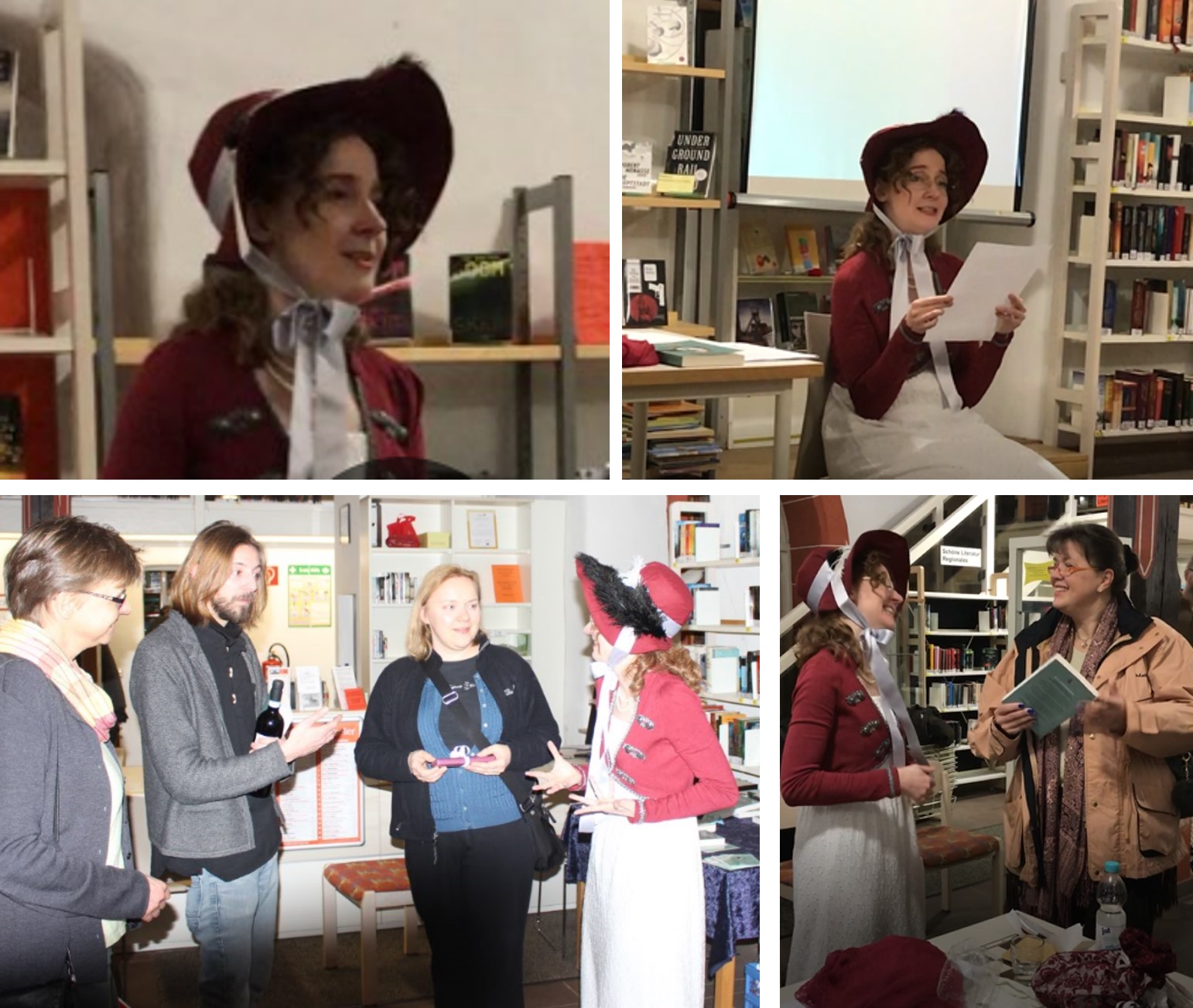 Dear Regency Enthusiast
I had the pleasure of perfoming "Ladies, Smugglers and the Glamour of the Ballroom" at the City Library in Nidderau / Germany. The programm is a mix of excerpts from my novel and entertaining information about the Regency Period.
Let me share with you a couple of pictures from a premiere: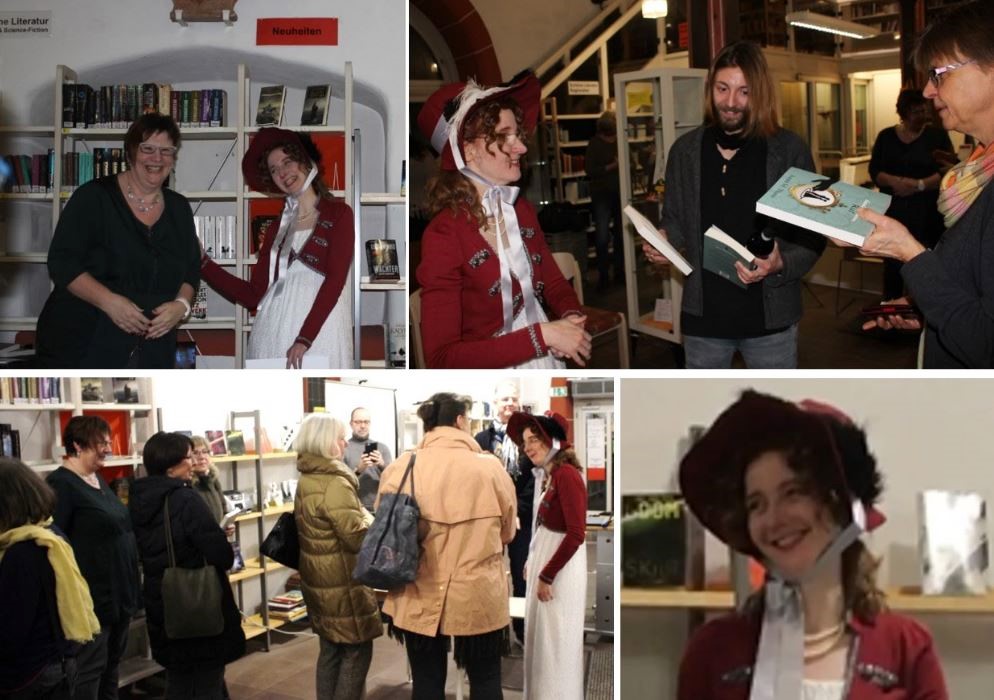 Thanks to all visitors and to the extraordinarily kind and helpful team for making the premiere a special event!
Kind regards
Anna M. Thane