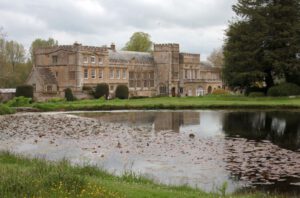 Forde Abbey is located 3.6 miles from Chard, Somerset. It was founded as Cistercian monastery in the 12th century. Its interior is mostly covered in oak panelling and plasterwork. Thus, those preferring the more splendid Georgian style may be reluctant to visit Forde Abbey. However, it is well worth having a closer look at it.
From 1814 to 1818, you would have met Jeremy Bentham at Forde Abbey. He was known as one of the most important social reformers of his time. He had rented Forde Abbey from its owner. He wrote several books there, turned to radical politics and entertained some of the greatest thinkers of the early 19th century, among them the economist David Ricardo and legal reformer Sir Samuel Romilly.
Jeremy Bentham and his guests would have enjoyed, besides some good discussions and a deer from the herd roaming the estate, the gardens of Forde Abbey. These were created by the previous owner, Sir Francis Gwyn, in the early 18th century. Those are the gardens we see at Forde Abbey today. You can stroll along the gardens and sit on a bank to read The Correspondence of Jeremy Bentham, volumes 8 and 9, covering his years at Forde Abbey.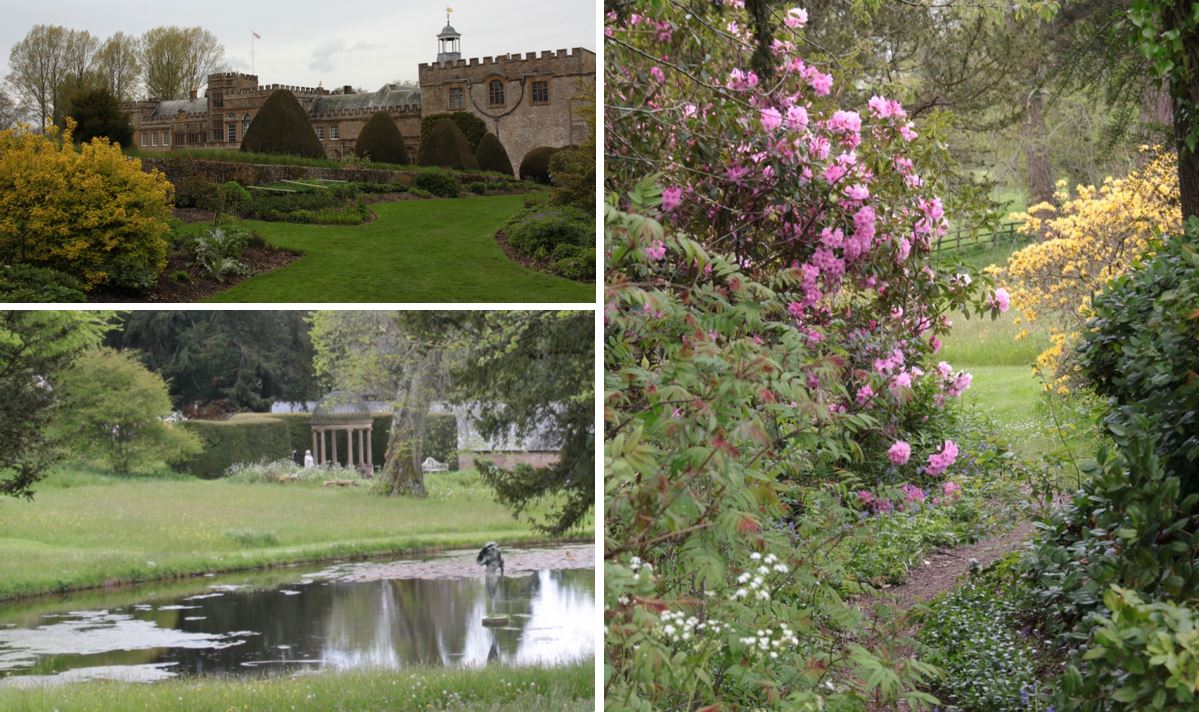 Who was Jeremy Bentham?
Jeremy Bentham, philosopher and social reformer, was both a typical and an atypical person of the Regency.
He is atypical for the refined and glamorous Regency era as he was a shy person, did not enjoy public speaking and mostly concentrated on writing and revising. As a young man, he studied law. But he did not care to be a lawyer. What he liked was writing about the law. He spent his life criticising the existing law and suggesting ways for its improvement.
Jeremy Bentham is typical for the Regency era as he is one of the persons who brought on important changes of that time. He rose to fame in England in the early 19th century and continued to influence policies and social reforms. He advocated animal rights, the separation of church and state, freedom of expression, equal rights for women, the right to divorce, the decriminalization of homosexuality, the abolition of slavery, the abolition of the death penalty – and much more. He is said to have had an enormous output of written text. Jeremy influenced many persons through his writing or as the co-founder of the Westminster Review, a journal for the philosophically minded political radicals. Several of them later became radical Members of Parliament. Jeremy lived to see some of his political reforms enacted shortly before his death in 1832.
Jeremy Bentham clearly was a man of mind. But don't believe there is no glamour about him. Through his writing, 33-year-old Jeremy got in contact with Lord Shelburne (Prime Minister from 1782-1783), who recognised his talent. He invited Jeremy to Bowood House in Wiltshire. Jeremy became a frequent guest at Bowood House, where he saw the best society. There, he met Miss Caroline Fox (a niece of the famous Whig politician Charles James Fox), fell in love with her and later asked her to marry him. Miss Fox refused. It is said that Jeremy never could forget her, and she remained the love of his life until old age.
Make Jeremy Bentham a character of your novel
Jeremy Bentham is great to use as a minor character in your novel if you want to include aspects of social and political change in the Regency era, such as emancipation of women, animal rights or democratisation. Here are some more facts about him:
He was known for his sence of irony. One of his famous quotes is: "Lawyers are the only persons in whom ignorance of the law is not punished."
Throughout his life, he sent a flow of lengthy and unsolicited letters to various heads of state, suggesting methods of legal and constitutional reform.
As he was egocentric and at old age rather vain, he surrounded himself with uncritical admirers younger than himself. With people of his age he tended to quarrel.
He was well connected to radical circles.
He was an atheist.
Notes and sources
https://www.ucl.ac.uk/Bentham-Project
William Sweet: Bentham, Jeremy; at: The Internet Encyclopedia of Philosophy
Stephen Conway (editor), The Correspondence of Jeremy Bentham, University of London, Athlone Press, 1988.
For other people and places of the Regency era see here.