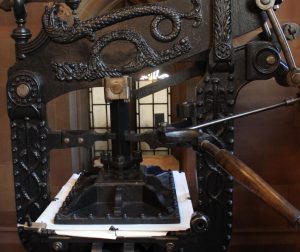 The American engineer George Clymer invented the Columbian printing press in 1813. It was one of the first iron printing presses, and it was in part inspired by the Stanhope press.
The Columbian printing press cost $400, more than twice the price of a conventional wooden press – and too much for the American market. So Clymer moved to London in 1817. Here, he made a success of his press-manufacturing business.
The Columbian printing press is highly ornamented, but most ornaments have a mechanical function, e.g. the eagle is the counterbalance weight, adjustable by sliding along the main counterbalance lever.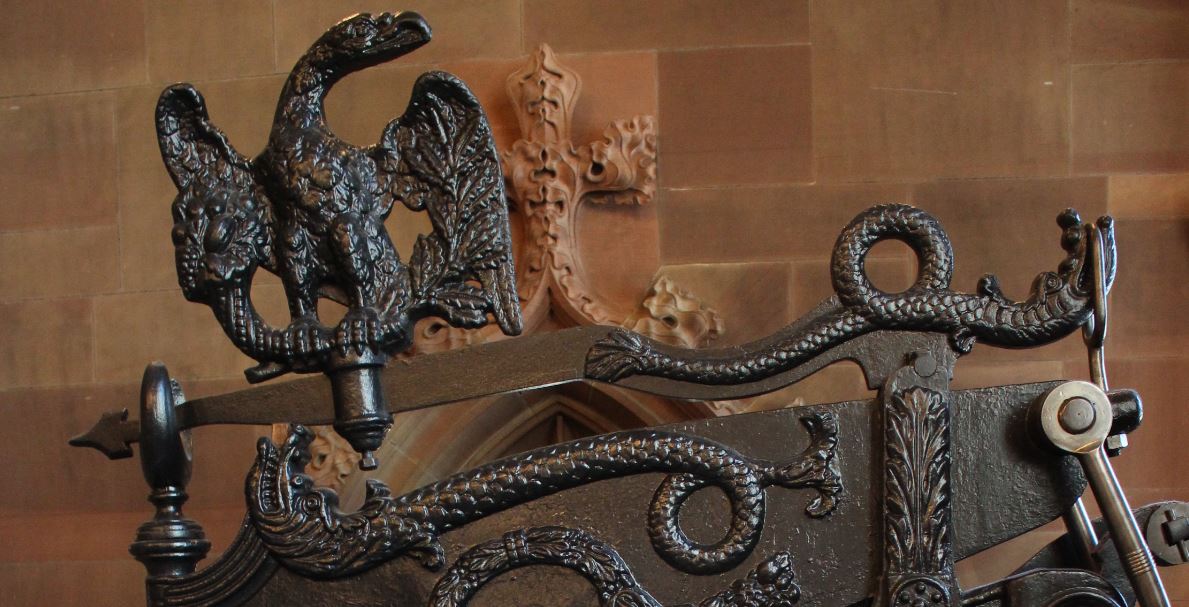 The name 'Columbian' is a reference to the United States, as is the eagle as counterbalance weight. With its business success across Europe, the ornaments were adjusted to match national tastes: For Germany the American eagle was turned into a Prussian eagle. French variations included the lion and laurel wreath or globe as a counterbalance weight.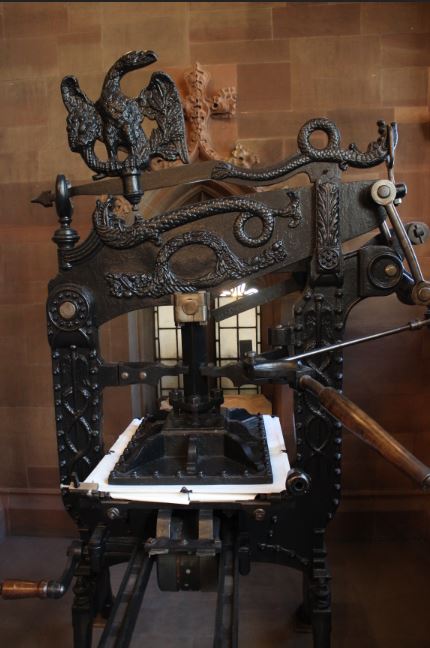 Related articles
A Writer's Travel Guide to London's Bookbinding Trade
"Kiss" or "Smack" – Print Your Personal Letterhead Using the Techniques of the 19th Century
The Castle of Atraños (A 5-Minute Novel)
Sources
John Ryland Library, Manchester, UK
"The highly ornamented Columbian Press" at Typoretum, a blog about typography, letterpress and printing history http://blog.typoretum.co.uk/)
"Columbian press", National Museum of American History (http://americanhistory.si.edu/ )
Article by Anna M. Thane, author of the novel
"Von tadellosem Ruf" (http://amzn.to/2TXvrez)