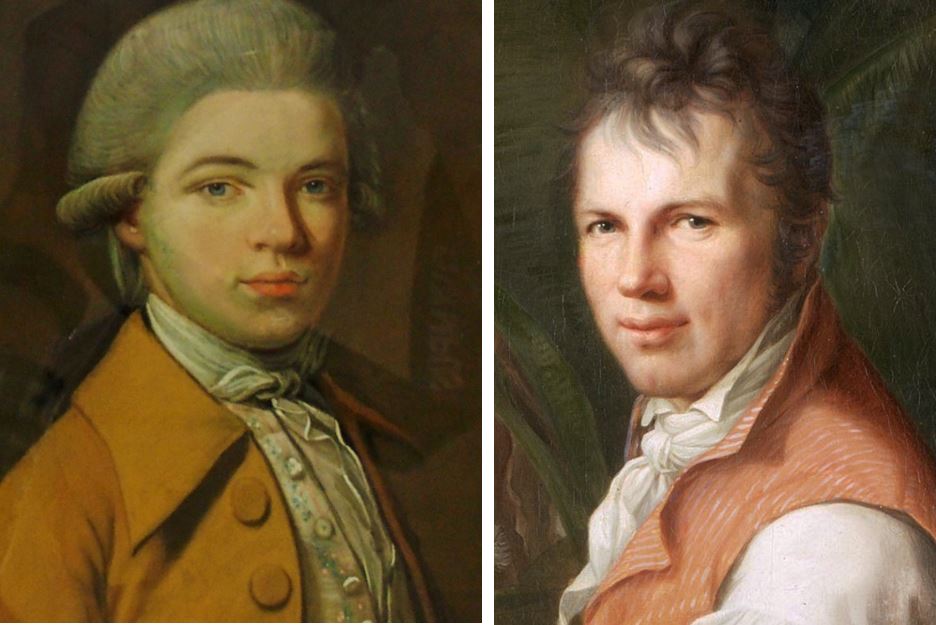 Alexander von Humboldt (1769 – 1859) was the celebrated explorer of his generation. It is little known that he started his scientific career with a trip to England in 1790. He was 20 years old, and travelled with the famous Georg Forster, author of "A Voyage Round the World", member of the Royal Society and of Captain James Cook's crew on the second voyage (1772-1775).
The experienced explorer and the young men had met in 1789 in Mainz / Germany. Alexander was fascinated by the lively and powerful Forster, his impressive career and exiting plans. He dedicated his first scientific thesis about mineralogical observations on basalts to Forster.
It is no surprise that Alexander was delighted when Forster, recognizing the budding talent, asked the young man to join him on his next trip in 1790. Destination: England.
Find out how the journey to England influenced the life of Alexander von Humboldt.